3 Outdated Employee Training Practices (And How a Mobile App Can Help You Overcome Them)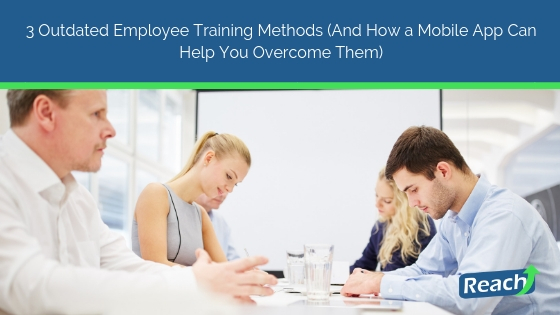 Traditionally, teachers have been limited in the educational methods available to them. Other than leading a classroom, providing printed materials, and allowing students to utilize often-dated student portals on their institution website, there are few cutting-edge and exciting ways to engage college students.
Even when college professors do come up with outside-the-box ideas to captivate their students, they don't always meet the needs of the students they teach.
But thankfully, ARC Reach has generated proven success for educational institutions in Canada and beyond. We are currently remodeling the elearning and communications process through serious gaming, where a carefully designed game acts as the learning platform and virtual classroom for students.
In addition to an innovative game-based learning platform, institutions can create simulated training modules of real workplace situations, allowing students to develop their practical skills and reach their educational goals.
So, in this blog post, we'll be sharing an example of how Reach is already being used by one of Canada's best educational facilities, along with the results that are being produced.
Let's get to it!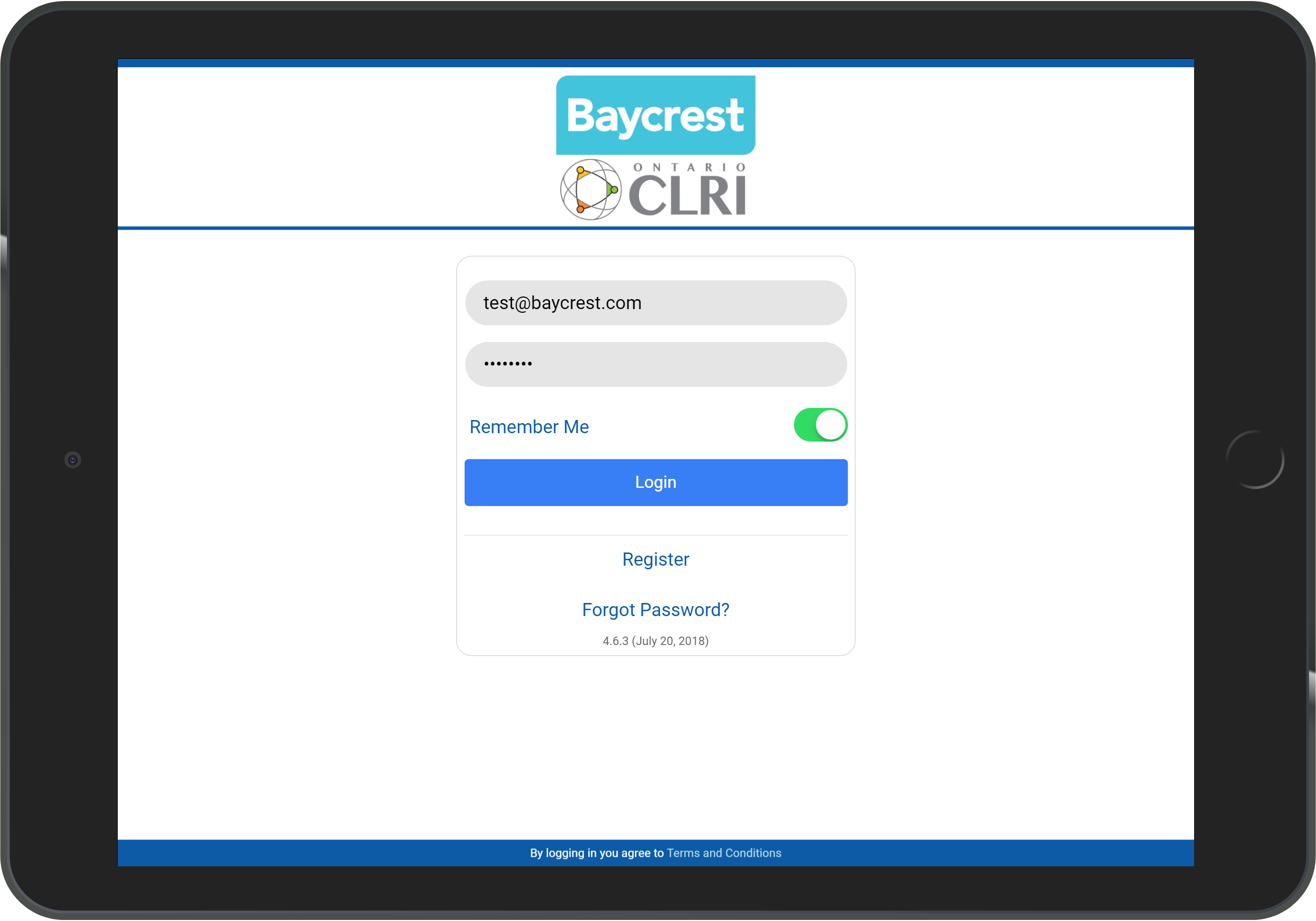 HOW GEORGE BROWN COLLEGE HAS ENHANCED THEIR LEARNING PROCESS WITH THE HELP OF THE REACH APP:
IDENTIFYING THE NEED
George Brown College recognized the need to provide long-term care students with a practical and engaging learning experience. With such a high level of practical and academic knowledge being required of students in the program, key learning objectives were going unmet and those enrolled in the program were struggling with familiarizing themselves with the materials and exercises within the allotted timeframes.
After conducting internal research into what was causing difficulty for the students, the educators decided that a more interactive, engaging and accessible platform, that focused on gamification to make learning feel more reward-driven, could alleviate some of the pressures students were experiencing. They had a particular interest in innovative learning methods, particular gamification and game-based learning.
The educators decided that an interactive game-based learning solution was needed to encourage their course learning objectives: professional development, case-based problem solving and collaboration between their students.
TAILORING THE APP EXPERIENCE
As with every client we assist, George Brown College had unique requirements for their serious gaming app. They wanted an immersive learning game with a clear, story-based win condition that, in turn, promoted the learning objectives.
George Brown also wanted to keep their students busy. Readings, discussions, team-based training and other activities related to long-term care were desired. Fictional patient simulations, in particular, were an important practical feature to the college. The students would apply their long-term care knowledge and make decisions for these patients until they were healthy.
It was also important that the students be rewarded for their good decisions in the game to incite even more good decisions and a sense of progression through the game. Reward systems that tied in with the game story were desired.
To meet these criteria, the Reach team configured the platform to create an app that functioned according to the college's unique needs. George Brown also helped in creating the content using the platform's self-serve authoring tool.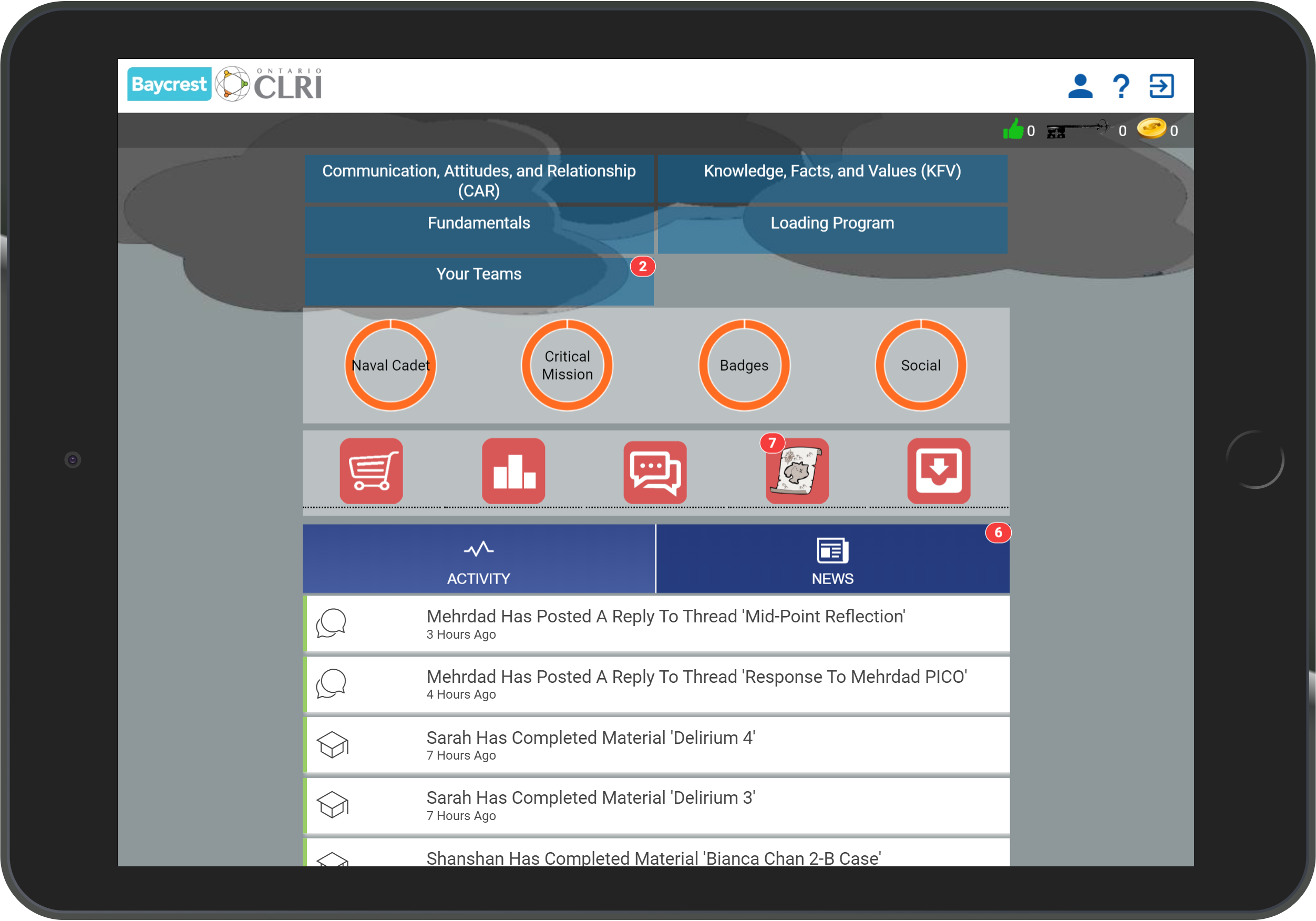 MONITORING OUTCOMES
When implementing learning apps for students, it is crucial that data and results are gathered in order to determine if educational outcomes are being met, and if the app is serving its intended purpose.
Currently, the serious game is still being used by George Brown students in their long-term care program. Once the program has ended, our team at Reach will review the game data with George Brown and, in partnership with the college, will identify areas of growth, improvement and challenges that must be addressed.
However, there is existing data that shows the impact gamification and multi-platform apps can have on training from all industries.
For example, 80 percent say they would be more productive if their university or institution was more game-like. And participants in gamified eLearning experiences score 14 percent higher in skill-based-knowledge assessments.
With figures like these already documented by researchers of gamification, it's reasonable to conclude that similar results will be produced by the Reach game-based learning platform.
Students will also be able to monitor their progress through the learning game with their own personalized report and constant feedback from the instructor. We look forward to sharing the results of this serious game in the near future!
Transforming the post secondary learning experience is a great source of pride for our award-winning development team. If you are looking for an innovative, modern, and cutting-edge solution to your greatest educational obstacles, Reach may be the missing piece in your puzzle.